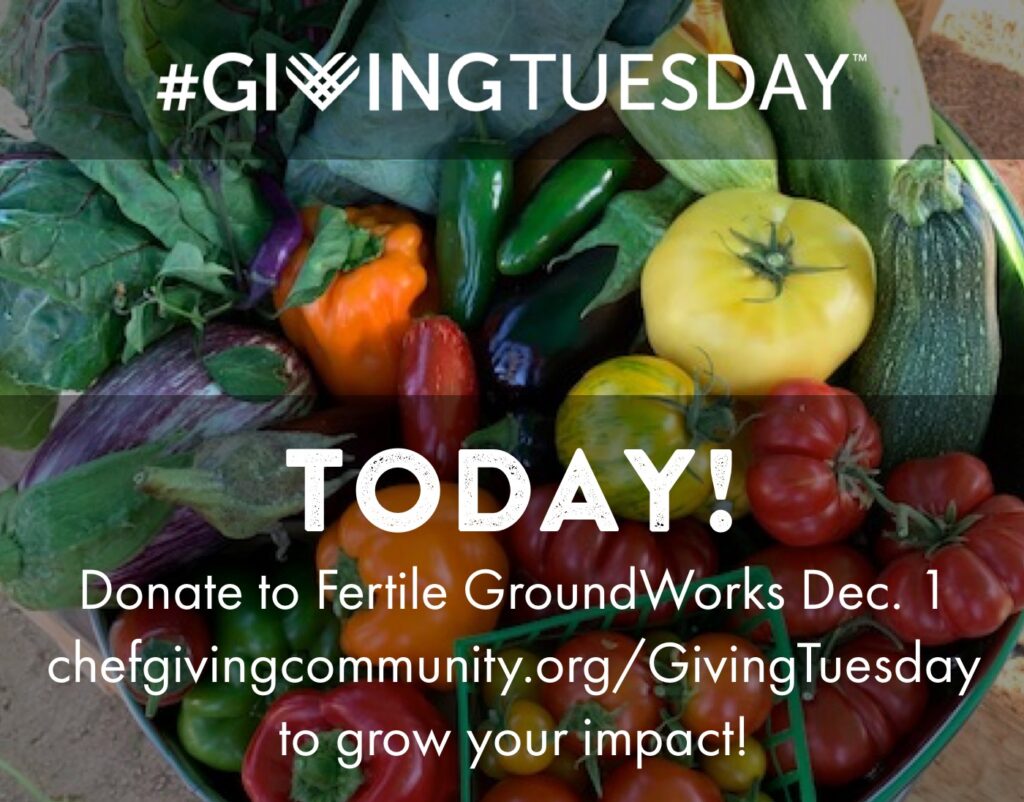 Happy Giving Tuesday! To celebrate this global movement of generosity, we hope you'll consider donating to Fertile GroundWorks today through the Community Health & Education Foundation (CHEF) website at: https://chefgivingcommunity.org/GivingTuesday
Today only, CHEF will increase your impact by generously matching $1 for every $2 donated up to $5,000 in matching funds.
Thank you for helping us continue our mission to TEACH, GROW and GIVE in our community!